Judith Kepner Rose, Certified Community Coach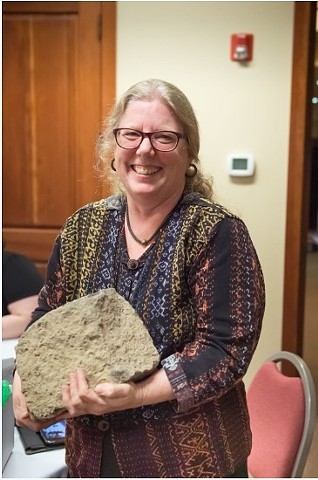 We wear a lot of hats in our lives. We create, we encourage, we help. We have visions of our better selves, and we have ideas we want to share with others. In my world, coaching and stone carving have a lot of parallels.
When I am carving stone, I am removing excess. I know my idea is in the stone, so slowly I tap tap with my hammer and chisel, uncovering, seeking and ultimately finding the form that is in my thought.
As a coach, I am a helper to the client. I will help you find the idea that is inside, and together we will seek and uncover. And once we have the idea, formed from your thought, we can develop a plan to bring your ideas to life.
I am a Certified Community Coach and a member of the International Coaching Federation. I am available as a coach for both individuals and work teams on a limited basis. Additional bio info is available at www.linkedin.com/in/judithkepnerrose
Please use the contact page to reach me.