Judith Kepner Rose, Transition and Change Management Coach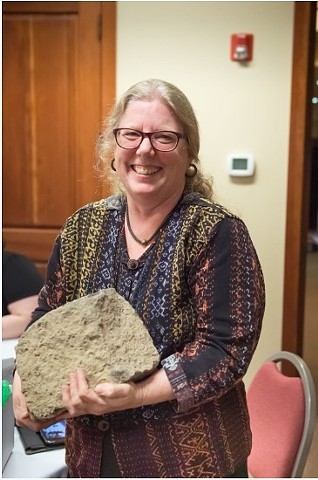 We follow many paths and have many experiences during our lives. We create, we encourage, and sometimes we struggle. We have visions of our better selves, and we have ideas we want to share with others. Two of the paths I follow are coaching and stone carving.
When I am carving stone, I am removing excess. I slowly tap with my hammer and chisel, uncovering, seeking and ultimately finding the form inside.
As a coach, I am a helper to the client. Not sure what your destination is? Not sure of your path? Too much getting in the way of your vision? As your coach, I will help you chip away what is unneeded, with curiosity and questions, until your destination is visible. Then, together we can find the right path to bring your ideas to life.
I am an Associate Certified Coach through the International Coaching Federation and am a Certified Community Coach through Leadership That Works. I am available as a coach for both individuals and work teams on a limited basis with a focus on helping NFP staff and leaders adapt to changes and grow in their roles. Additional bio info is available at www.linkedin.com/in/judithkepnerrose
Please use the contact page to reach me.


Photo: Judith receiving a gift of Oregon volcanic stone as a thank-you for serving as an "Excellence in Governance" coach.